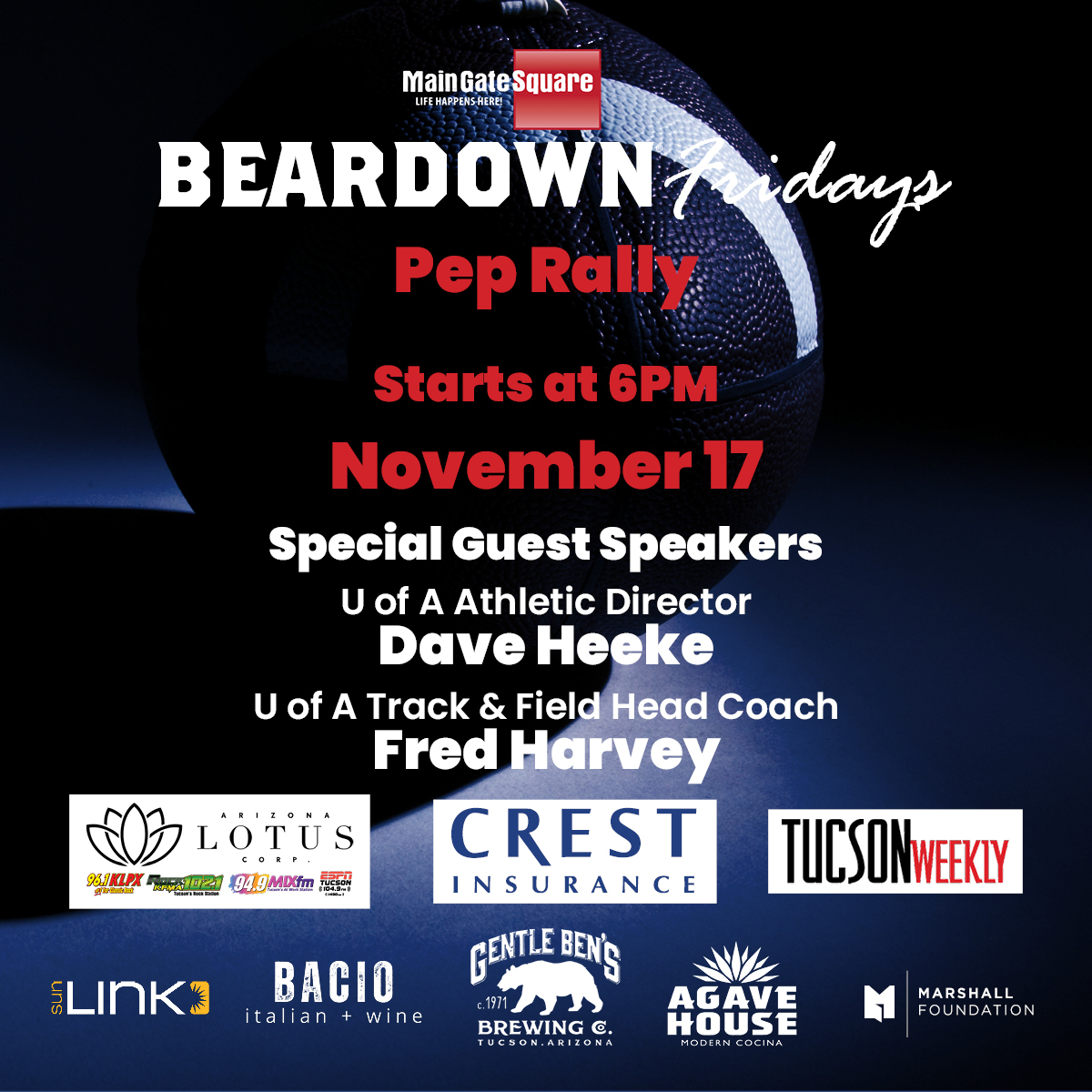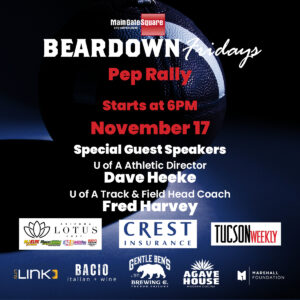 Every Bear Down Fridays Pep Rally begins at 6:00 PM starring the Pride of Arizona Marching Band, UA Poms, Twirlers and Flags, Wilbur and Wilma, and UA Cheer located on Tyndall Avenue south of University Boulevard. Guest hosts from Arizona Athletics and music and dance performances are always part of the program.
This year's guest speakers include U of A President Dr. Robert Robbins, U of A Athletic Director Dave Heeke, U of A Football Head Coach Jedd Fisch, U of A Men's Basketball Head Coach Tommy Lloyd, and more!
ESPN Tucson and a couple other Arizona Lotus Corp stations will be present from 5PM to 7PM, and they will have goodies to give away!
Main Gate Square is located on University Boulevard between Euclid Ave and Park Ave on the east and west and between 2nd Street and 4th Street on the north and south and features over thirty restaurants and twenty-five retailers and salons.
Parking is free in the Tyndall Garage after 5 PM on Bear Down Fridays with a merchant validation.  The Garage entrance is located at 4th Street & Euclid Ave.